Snooker Betting
From very humble beginnings, snooker has grown to become one of the most important sports for spectators and also the betting community. Its rise has mirrored that of darts to an extent in the sense that it was initially confined to the clubs of Great Britain before eventually receiving some limited coverage on television.
The great characters of the game such as Alex Higgins, Jimmy White and Steve Davis then helped to bring snooker to a wider audience in the 1980s and growth has been steady ever since. In the last few years, that growth has exploded as the sport reaches right across the globe. Venues are packed with spectators while millions more watch at home on television. This really is a boom period and from a betting point of view, there's never been a better time to get involved.
Betting Types
Tournament Winner
Across any snooker season there are a number of tournaments that all build up to the big event. The World Championships take place at the Crucible in Sheffield across April and May but before that, there are a number of ranking and non-ranking tournaments in the lead up to the Worlds.
Betting here is very straightforward in the sense that we are looking for the player who is going to win. There are Each Way alternatives and if punters are getting involved in an E/W bet, they will need to check on terms and how many places the specific bookmaker is paying.
Markets for the 'major' events such as the World Championship and the Masters may be published many months before the start date. In contrast, prices for smaller, non-ranking events may not appear until the first day of the tournament.
There's never been more interest in the game with many countries starting to take snooker very seriously. China, Thailand and Asia in general are embracing the game while it's starting to become especially popular in Eastern Europe. As a result, it's a packed and busy period for the players and from a spectating and betting point of view, there's never been a better time to get involved.
Match Winner
Each snooker tournament features a number of matches from the first round all the way through to the final and there will be betting markets available for each of them. There is no possibility for a tie in snooker so it's a simple case of looking at the two players involved and deciding which of them is going to win.
As with any sport, form and a study of head to head results is key to unlocking a profit here so do plenty of research before staking.
As an additional or alternative option to the straight result betting, it is possible to predict the correct score in terms of frames. This is similar to the Correct Score in football with a number of options being published by the bookmakers and the job of the punter is to bet on the correct one.

Who's Winning the Frames and How many Frames will there be in the Match?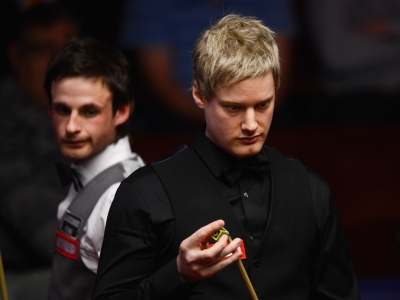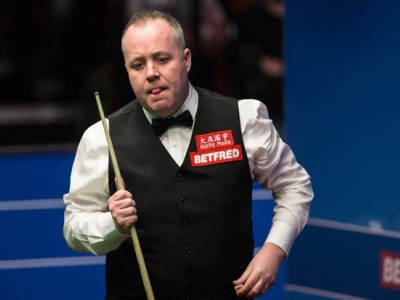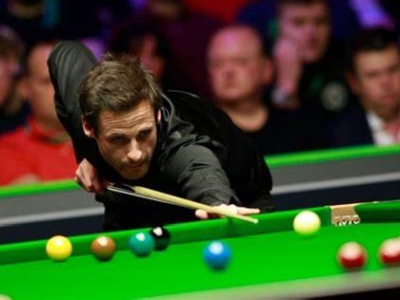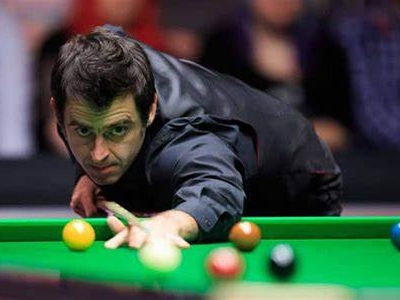 At the start of any snooker match, there can be a market open on who will win the first frame. This is more likely to drop in for the major events and you may find that a restricted set of bookmakers will get involved but it remains a market that we can all take advantage of.
The ante post options here then give way to their in-play counterparts. Live betting is exceptionally popular as far as snooker is concerned and there are live bets available on many aspects of the sport. Frame by frame betting then kicks in with the live markets and it's the job of the punter to speculate on who will win each frame as it comes up.
Another ante post bet is opened for how many frames there will be in the match. In an opening round game at a smaller tournament where it's a best of four, there could be a total of four, five, six or seven frames in the game so it's a case of weighing up those options and betting accordingly.
As with all of the betting markets listed here, to bet successfully needs research. As far as first frame betting is concerned it can be a case that some players will start slowly before getting into the match. All of the facts are out there and it's just a case of harnessing these and identifying a winner.
Individual Frame Betting
On the biggest events, individual frame betting is available: As well as frame winner, you can bet on which player will have the highest break in the match, the total amount of century breaks in each match or, for a quickfire bet, which player will pot the first ball or which colour will be potted first.
The best bookmakers have markets available for all of the above so while some of these options may seem a little obscure, they are popular and some good research can be the key in unlocking a profit.

Will there be a 147 break in the tournament?
As professional snooker started the 2019 calendar, it was looking forward to a very special milestone. The maximum break in the sport is 147 and, as 2018 drew to a close, we had seen 146 official maximums in the history of the game.
The race is therefore on to find the player who hits the 147th break of 147 and that search starts with the Masters tournament at the very beginning of 2019. Those figures also underline the fact that while a maximum used to be an extremely rare event, it's now becoming far more common.
Therefore, while there are markets still available for a 147 maximum break in any snooker tournament, the prices involved are reducing to an extent. It is still possible to get involved and we don't always see a maximum but the trend is certainly worth keeping in mind if you are going to take a bet here.
In-Play Betting
We've briefly touched on the availability of in-play betting but this is a huge part of the overall snooker landscape. We mentioned frame by frame options but if you are looking to stake on the live markets, there's much more to enjoy besides.
All of the ante post options can be carried through to the live section starting with the match result which remains popular. Correct score betting can still be picked up and the long term punts such as overall tournament winner and the 147 break option will also remain.
Live betting can be particularly attractive as the prices involved can fluctuate greatly and there can be greater value as a result. Most, if not all snooker betting sites have a live betting section in the present day so it is very easy to get on board and to get involved.
Accumulator Betting
In the latter stages of snooker matches, shocks become rarer so another way to add a little extra value to your snooker betting comes via accumulators. Picking two or more bets in a straight line will obviously increase your exposure but at the same time, the odds involved will start to increase.
Accumulators, Accas or Multis could start in the straight result market where a bettor could pick a number of players to win their individual matches and combine them in a multiple bet. Alternatively, they could pick four options from any market such as correct score, first frame and pick a combination that way.
In the modern age of betting, bookmakers are increasingly looking at innovative ways in which to bring new customers on board and one method is by innovative multis. In terms of snooker, this could take a match and offer the combination of Mark Selby to win and for three or more centuries to be scored in the game.
As with any accumulator, all legs will need to win in order for a profit to be gained and if one or more fail to land, the stake is lost. It's all about risk and reward and this remains a popular area of snooker betting.
Betting Strategies
Bet / Lay in-play
The in play markets can be lucrative on a single bet and as we have seen, there are lots of options with which to get involved. At an advanced stage of snooker betting, serious punters will use the exchanges to make profits using a simple back and lay system. This requires quick thinking and sound judgement but when the system is used properly it can be lucrative.
Let's say a player has just taken an early lead with a red and a colour and they're in among the balls. Their win (back) price will now shorten and for some punters, they won't be such an attractive prospect. However, at the same time, their lose (lay) odds will increase.
In the above example, perhaps the black or a few reds may be in awkward positions, meaning that the opponent retains a chance of getting back into the frame or the match. Alternatively, there is that possibility that the player who has just started the break simply makes a mistake and hands the advantage back to his opponent. If that happens and you have claimed that initial lay price, you could be on your way to a generous profit.
This is just one example of where back and lay betting can ultimately lead to a winning bet in snooker. It does carry higher risk and obviously, as any reader can see from that scenario, there is the potential for things to go wrong but there is some serious potential for this style of gambling.
Don't bet on short-term tournaments
Tournaments with a fast turnaround can be tricky to call in any sport and snooker is no exception. Snooker has recently moved with the times and mirrored the likes of cricket and tennis by introducing a short form of the game known as the Shootout. This is an event where players battle their opponent and the clock and it's a perfect example of what we mean when we say 'don't bet on short-term tournaments.'
The 2019 edition will be played over four days in February and the man coming back to defend his title is Michael Georgiou. He's a competent potter but at the start of 2019 he was the 58th ranked player in the world and that success in the Shootout was his only ranking win.
We can also look back at the history of the competition since it returned in 2011. Nigel Bond, Barry Hawkins, Martin Gould, Dominic Dale, Michael White, Robin Hull and Anthony McGill are the men in question. Once again, they are all good players but, with the exception of Hawkins, few would attract much interest for the long form tournaments.
Anyone backing any of those previous winners would have enjoyed a nice payday but the Snooker Shootout is as close to a lottery as sport can provide.
That is an extreme example but it can also be tough to predict winners in opening rounds of tournaments. For many ranking events, the first round will be the best of seven frames and in a race to four, this is where we see the biggest upsets.
In contrast, a major event such as the Masters starts in the opening round with a best of 11 frame format. Surprise results can still happen but chance plays less of a part in the outcomes and it's much easier to pick winners and losers.
Use Handicap Betting
Handicap betting is a useful way in which to obtain better betting value in any sport and it's the same with snooker. The basic principle is to take a match between two sets of opponents and give the stronger player or team a notional head start. In the case of snooker, that means handing out an imaginary advantage in terms of frames.
Let's assume that Ronnie O'Sullivan is playing a first round match in the World Championships against Anthony Hamilton. While we mean no disrespect to Hamilton, the man known as the Sheriff of Pottingham would start here as the outsider and carry a long price. In contrast, Rocket Ronnie would be a heavy odds on to win this match in the straight result betting.
We could maybe assume that O'Sullivan would be an 8/15 chance to win this match. Some punters might be happy to take that and look at earning a modest profit but for others, that would simply be too short.
Under the handicap we could, for example, give Hamilton a notional three frame start. This would mean that O'Sullivan would need to win the match by four clear frames in order for the bet to land but if it does come in, the odds would climb above Even Money and head to something that's far more lucrative.
In a tournament such as the World Championship where the first round is the best of 19 frames, there is plenty of scope to use the handicap. In the smaller events where the opening round is the first to four, there are fewer options but it can still be deployed in order to get some better prices.
In order to be successful at handicap betting, research is needed once again. Take a look at previous results, including those all-important head-to-head games between the two players and see if there is a history of big winning margins. The example above is just one possibility but there is huge scope to use the handicap effectively in any snooker match.
Where can you watch snooker?
It's fair to say that around the world, the major TV networks will only pick up the bigger tournaments. The UK is a good example of this with the BBC only likely to show the World Championships plus the additional Major tournaments such as the Masters and the UK Championships.
Fortunately, the smaller channels elect to pick up snooker and across Europe, Eurosport is the destination. If you don't have access to the channel via your TV package, there is a solution online as you can subscribe to their feed at eurosportplayer.com.
The bookmakers also come to the rescue here as many of them will have a live streaming service. In some cases, you may need to have a bet on the tournament in question in order to access the feed while with other sportsbooks, you only need to have a funded account.
Check the terms and conditions in regards to that particular point but the good news is that there are many ways in which you can watch snooker. The tournament schedule is busier than ever before but with a combination of television, online subscription and bookmakers' live feeds, it's perfectly possible to catch every professional snooker event in the world.
Snooker's popularity has never been higher and spectators around the globe are now getting immersed into this historic sport. That popularity is set to grow in the years that follow so there will be a busy calendar moving forward for bettors to get involved with.